RSPCA Million Paws Walk Sunday- 18th May 2014

Get together at 9.30 am sharp

The Million Paws Walk will again be held at the Sir James Mitchell Park, South Perth

Please contact Debbie for details (9417 1640) of where to meet at the park.

Please bring a hat and refreshments/water and your bully!
Welcome

TO THE BULL TERRIER
AND BULL TERRIER (MINIATURE)
ASSOCIATION OF WA (INC)
WEBSITE
We welcome all visitors to come down to our shows and outings.
Club Members will be showing their dogs on the following 2014 dates
Sunday 20th & Monday 21st April 2014, Starting at 9am, Friday 25th, Starting at 12 noon Saturday, 26th & 27th April 2014, Starting at 9am. Sunday 4th May Starting at 10 am.
(Dogs West - Canine Centre, Corner Warton and Ranford Roads, Southern River)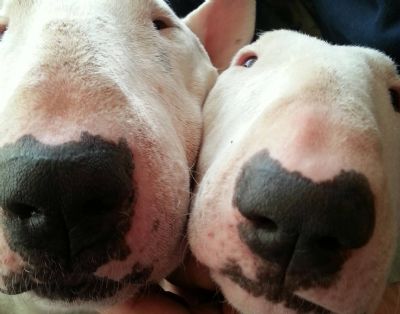 All visitors welcome
19219 Visitors